In 2010, CNNCA was a small organization serving around 50 youth. Since then, we have brought our communities together through giving back and community service.
The region of Central America has been historically prone to high insecurity and inequality contributing to crime, poverty, and low levels of social development. As a result, the region is experiencing a rise in the numbers of children who do not attend school on a consistent basis, family instability, and a lack of basic necessities for youth. There remains a vital need for stable institutions that can provide a safe space for youth development.
Clubs de Niños y Niñas de Centro América (CNNCA) aims to support youth on an international level. Utilizing interactive programming and culturally relevant relationship building, CNNCA creates an educational, safe, and nurturing environment for youth of all ages. We offer after-school programming centered around various subject matters in an effort to empower the youth of Central America through education.
Every day, we welcome hundreds of youth to our different clubs. Each member has a unique story, individual strength and an incredible ability to learn about any topic that they are introduced to. Our passion is helping youth and because you're reading this, we assume you care about youth too.
We provide our members with life enhancing activities operated by Clubs de Niños y Niñas de Centro América. Exposing youth to key areas of responsibility, developing positive behaviors, decision making and goal setting skills through education, and improving academic success.
ROBOTICS & STEM
Members receive a topic having to do with science, technology, engineering, and mathematics which is imparted in depth through practical activities, videos, discussions and additional research. In this way, we assist in expanding the youth's knowledge and creativity. Our purpose is not only to impart knowledge and facts, but also to use their creativity to make new discoveries and foster their capacity to innovate.
Healthy Lives
By informing our members of the importance of making good decisions with their diet, we enable them to lead healthy lives. Moreover, we give them first hand experience in preparing healthy meals through step-by-step instruction. Youth who can keep their bodies physically healthy, are more prepared to face the challenges of their daily lives.
ART
We implement multiple strategies and use a variety of materials in our arts program. Children who participate in this programming learn to express their imagination and creativity. This programming encourages self-confidence and allows children to demonstrate their skills through painting, drawing, dancing, music, and other forms of artistic expression.
Tutoring & ENGLISH
We focus on the academic needs of the student in the basic subjects taught in their local schools. Individual and personalized attention allows us to support the specific needs of the child and keep track of progress and strategies used. The aim of daily tutoring is to reinforcing knowledge, build educational support networks, and ultimately improve academic results.
Your Donations Make a HUGE Impact
Campaigns

82%

82%

Research & Development

10%

10%

Management

6%

6%

Organization Growth

2%

2%
Campaigns

74%

74%

Research & Development

12%

12%

Management

10%

10%

Organization Growth

4%

4%
Campaigns

84%

84%

Research & Development

14%

14%

Management

6%

6%

Organization Growth

2%

2%
Campaigns

80%

80%

Research & Development

15%

15%

Management

5%

5%

Organization Growth

0%

0%
Dear Friends,
I want to begin by thanking you all for being a part of CNNCA. Whether it be as a donor, partner, parent, or friend, you have each been a part of what makes CNNCA possible.
This dream started over 14 years ago. I had always known that I wanted to do good and make the world a better place and I had always loved the work that the Boys and Girls Clubs of America did for youth in the United States. As we all know however, children do not only exist in the USA.
Growing up in Guatemala, I saw what hardship really looked like. I was surrounded by a level of poverty that is unthinkable in developed countries. I knew that children in my community had a one in a million chance of getting out of such a difficult situation. I was that one in a million; I was lucky enough to be able to come to the US at 10 years old, to grow up and study at English speaking schools, and to eventually, received advance degrees from a prestigious university.
I believe that the success of a child should not be based on who gets lucky. All children should have access to healthcare, education, and safety. In Central America, that is not possible for every child but we're working to make it possible, one child at a time.
Clubs de Niños y Niñas de Centro América is a wonderful organization filled with passionate staff and excited children, but more than that, it is a dream come true for someone who was once a child from the very neighborhoods that it is serving.
We have served many children until now with very little resources, but with your patronage and support, we will serve many more youth for years to come.
Sincerely,
Lisbeth Cruz, MSW, MPH President & CEO, CNNCA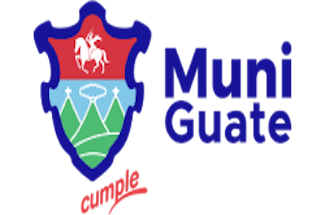 Rick and Susan Goings Foundation

Pacific Youth Foundation

Tupperware Guatemala / Fiesta Imports

GoDoMore,Inc.

World Federation of Youth Clubs

Boys and Girls Clubs of America
Fundación Cocina de la Esperanza
Little Caesars
Wendy's
Dentons Muñoz Guatemala, Sociedad Anónima
Colgate – Palmolive Guatemala
Grupo Vallas
Grupo Cemaco
Claro Telecom
Fundación San Benito

Alcaldia Auxiliar Zona 11

Departamentales Educativas

Secretaria de Bienestar Social

Consejo Nacional de la Juventud

Iglesia Esquipulitas

Guatemala Volcano Relief – Mariel Castellanos
Astrid & Allan Urizar

Ivan Delgado

Maria Ramos

Byron Delgado

Angie Cruz

Marlene Cruz

Kristine Tsaturyan

Mauricio Vargas

Jose Cruz

Glenn Permuy